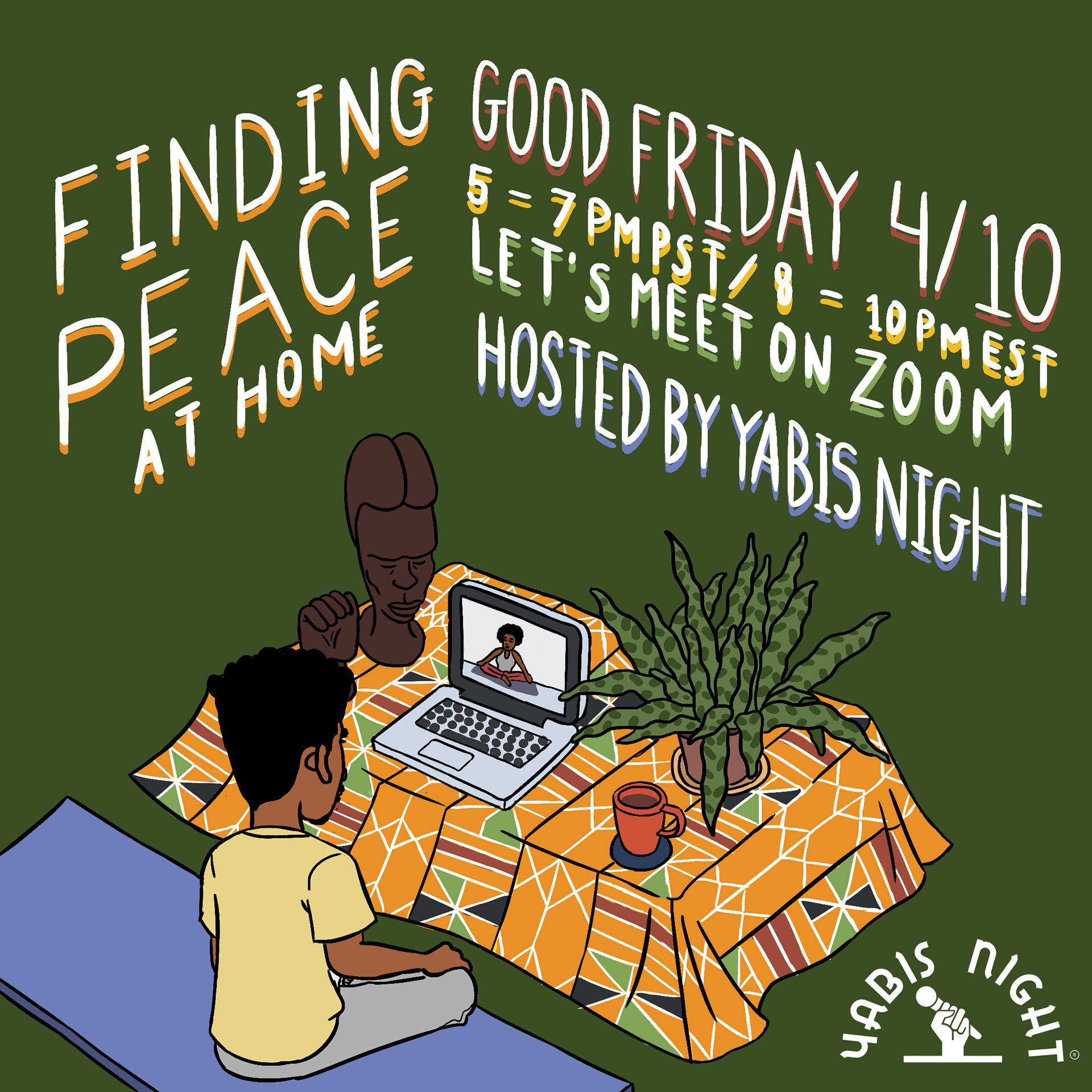 During these times of uncertainty and necessary stillness, the need for a sense of community feels more important than ever.

We had a great time together online talking about the different emotions that we're experiencing, the ways in which we're able to find moments of PEACE, and sharing ideas about how we can support each other from a distance. 

Some highlights from the conversation:
"Wisdom gives a long/good life, riches, honor, pleasure and PEACE"

"I'm trying to be mindful of catching these blessing when I can."

"How many of the things that I miss right now can I finally let go of?"
"This might be the biggest proof that 2020 is really your real forreal but all the reasons why you thought that it was just didn't turn out to be."

We plan on hosting another conversation soon so please stay tuned!